While some fancier new-construction homes have spacious "mudrooms" equipped with cubbies, shelves, shoe racks and bins, most of our homes are missing these miraculous spaces for coats, shoes, hats and mitts.
If your home doesn't have a dedicated mudroom, don't worry — you can make your own mini mudroom in just a few easy steps.
From redoing a closet to staking out an unused section of hallway, here are a couple of different ways you can create a mini mudroom practically out of thin air…
The closet conversion.
Just because your entryway closet came equipped with a hanging bar doesn't mean you have to use it — or keep it at all. It takes more effort to hang up a jacket on a slippery hanger than it does to drape it over a simple hook, right?
Plenty of families are choosing to remove their closet's hanging bar (or just ignore it and remove all hangers) and install a row or two of coat hooks instead. It's much faster for everyone to hang up their belongings when they get home, and children are able to be more independent because you can hang a row of hooks at their level.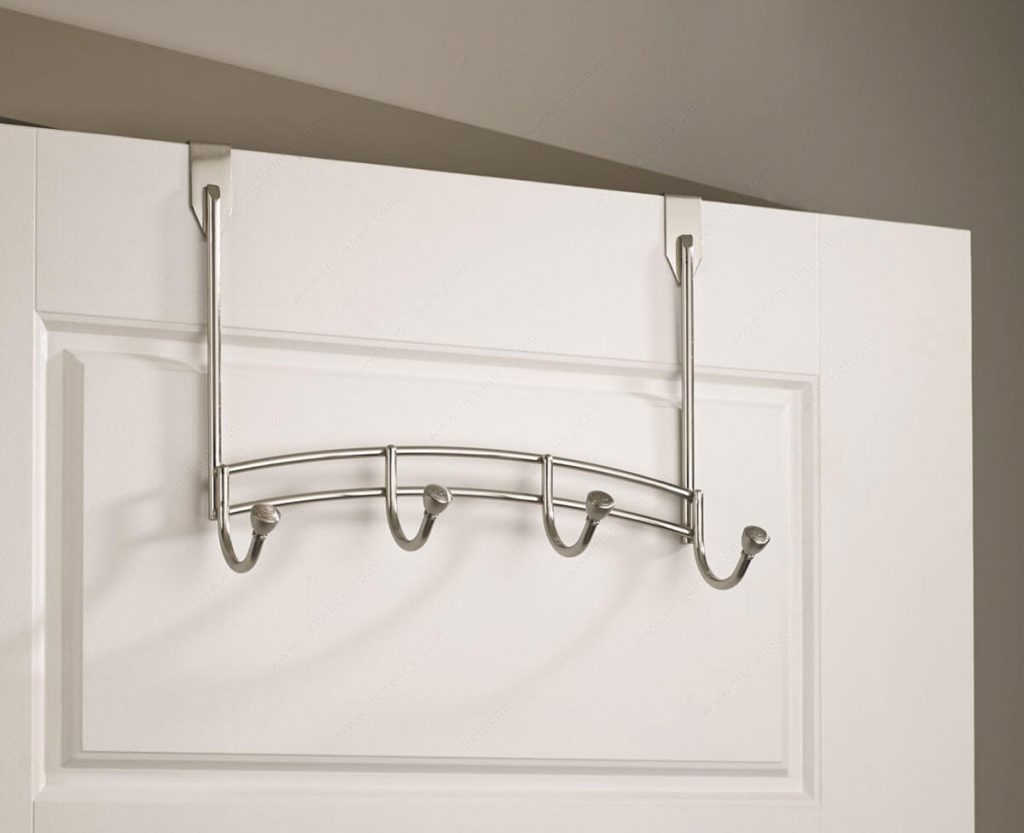 Richelieu's multi-pronged utility hooks are handy for wrangling multiple jackets, hats and bags all in one spot. Depending on your closet doors, you may also be able to install hooks on the inside of the doors — providing even more storage. If you have hollow-core doors that won't support hooks, try over-the-door hooks.
The hallway pivot.
Of course, not everyone has an entryway closet. Instead of relying on the bulk of a potentially wobbly coat tree, what about finding a nook for a mini mudroom with hooks? You won't need much room — maybe there's a nearby hallway leading to the garage or the kitchen?
This is where Richelieu's hook racks are ideal. With a single installation, you can have a tidy row of perfectly spaced hooks — ready to hold jackets, hats, bags, or keys. Warm up the space with a dark wood rack accented with forged iron hooks, or a rich cherry rack with classic matte black hooks?
If you have children who need easy access to hats and mitts, consider a small shelving unit with storage bins below your hooks. Bonus points for adding a narrow area rug to complete the space.
The entryway swap.
No entryway closet and no nearby hallway? No problem! You can create a mini mudroom set-up right in your front hall by choosing a nice set of hooks that will complement your home's decor.
Consider your entryway's paint colour, flooring, and any other decorative elements your hooks will need to coordinate with. Would you call your style contemporary, classic, or transitional?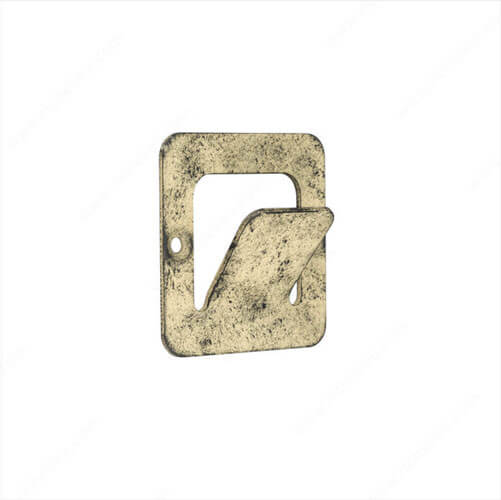 Contemporary hooks are usually sleek and simple, with clean lines and lots of stainless steel.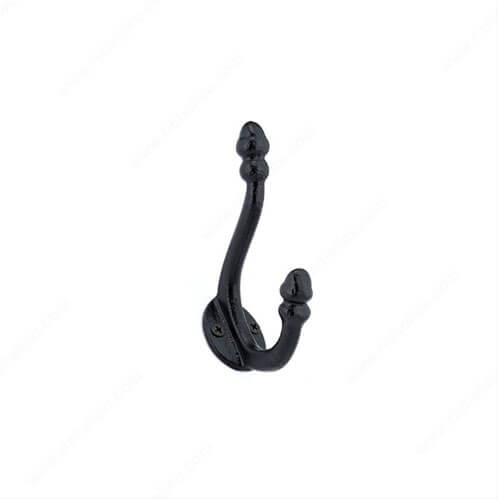 Classic hooks are often curvier and warmer (gold, bronze, and wrought-iron tones).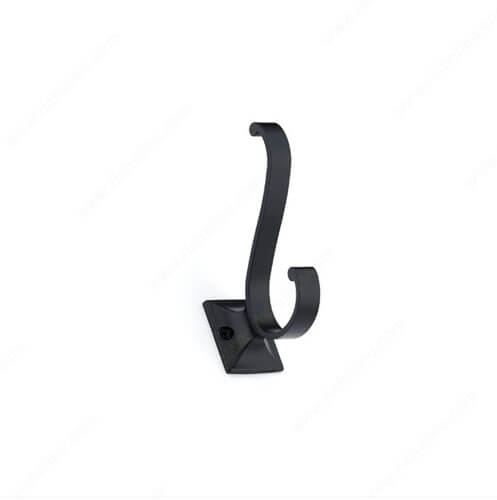 Transitional hooks are traditional but modern, mixing old-world styles with a contemporary feel.
Once you've decided on your perfect Richelieu hooks, hang them in a row (or several rows) in your entryway — perhaps with a mirror or framed art above them, and a small bench below. In no time at all, you'll have a welcoming area for everyone to hang their coat when they step inside your home.
Feeling inspired? Be sure to stop by your local TIMBER MART to learn more or ask questions.