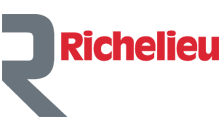 About Richelieu
We are an importer and distributor of specialty hardware and complementary products
An agent for change in a dynamic and creative industry.
Our customers – More than 70,000 customers in North America : kitchen and bathroom cabinet manufacturers, kitchen dealers, residential and commercial woodworkers, home furnishing manufacturers, office and ready-to-assemble furniture manufacturers, renovation superstore chains, and purchasing groups with more than 6,000 hardware retailers.
Our team – Nearly 1,600 people, close to half of whom focus on sales and marketing, and almost 70% of whom are Richelieu shareholders.