There are so many different ways to organize your tools, but what works for one handyperson won't necessarily work for another — it all depends on the size and layout of your space.
If your tools could use an organizational upgrade, now's the perfect time to tweak your systems.
From custom-cut foam to upcycling something that's in your kitchen right now, here are five creative ways to organize your tools (and keep them that way) …
CHARGING STATIONS
What good is a cordless tool if the batteries are dead every time you go to grab it? We love the functionality of charging stations that make it easy to snap batteries back onto chargers as soon as you're finished with them. Nothing better than beginning a new project knowing you have a full arsenal of fresh, fully-charged batteries ready for you.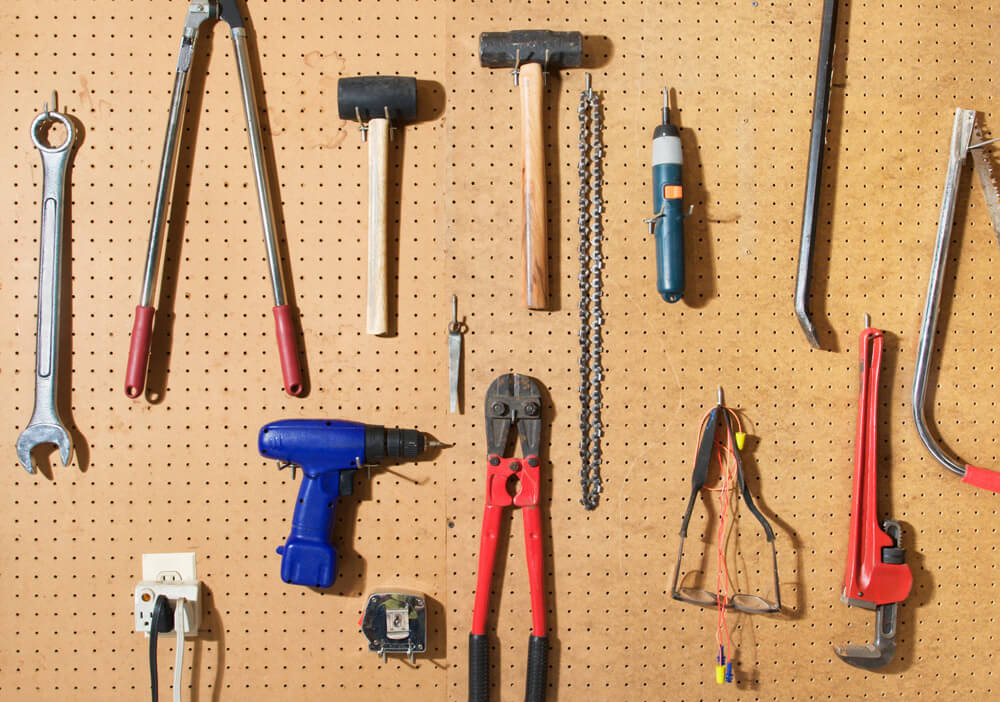 PEGBOARDS
These are a classic, and for good reason! Pegboards are ideal for storing handsaws, screwdrivers, tape, scissors, manual staplers, blades, rulers, tape measures, and other fairly light gear — although, with the proper hooks, they can even provide storage for drills and other heavy tools.
Some folks like to outline the shape of key items so it's easy where everything goes, while others prefer the freedom to move things around on the board as needed. Looking to try something fancier? Our friends at Makita built an incredible powertool wall out of foam, where each tool has its own custom slot to fit into for safe storage.
DRILL HANGERS
While it's fine to line your drills up in a row on your workbench, they topple over easily and take up a ton of room. Many savvy builders are creating hanging stations where they can keep their drills up and out of the way. This system is easy to build out of scrap wood, with either cubbies that fit each drill or a rounded cut-out that's just the right size for it to balance snugly.
TUBE STORAGE
For long, awkward items — like clamps and metresticks — try securing them within PVC pipes screwed into the wall or ceiling. Once they have their own slot, it's easy to put them away until you need them again.
PVC pipes also come in handy for storing tubes of caulking. You can cut the tubes to form storage cups and screw them into the wall for drop-and-go storage. Or you can buy smaller piping and cut half-moon sections snug enough to clamp onto each tube, holding it in place.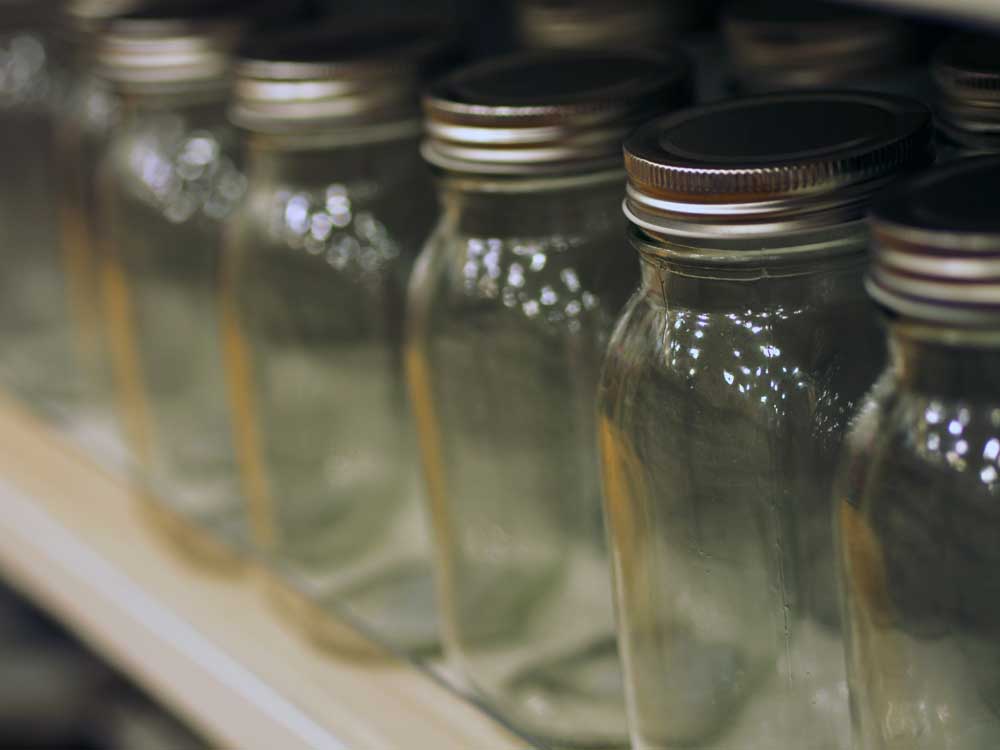 MASON JARS
Start saving empty pasta sauce jars and jam jars, and soon you'll find yourself with a ton of great (free) storage for nails, screws, nuts, and bolts. Screw the metal lid into the bottom of a shelf or workbench, and then the jar hangs below — displaying the contents through the clear glass.
Inspired to give your tools an organizational overhaul? We'd love to help. Pop into your local TIMBER MART for even more storage solutions.