A well-built custom shed can provide your family with additional storage space (protected from the elements) as well as flexible space for enjoying hobbies or tackling household projects.
But before you pounce on the first set of shed plans you see, here are three things to keep in mind when planning the shed of your dreams …
1. How will I use my new shed?
Will your shed be used primarily for storage? (Possibly because your storage room was converted into a makeshift home office.) Or do you want a space where you can move around comfortably for long periods of time? (Possibly because you're hiding out from the rest of your family. It's okay — we won't tell.)

Do you need to allot space for a workbench, and perhaps a pegboard for tool storage? What are the largest items the shed will need to hold — maybe a lawn tractor or snowblower — and what's the best way to store them for easy access? (No one wants a crammed shed where you have to unload half the contents just to get what you need.)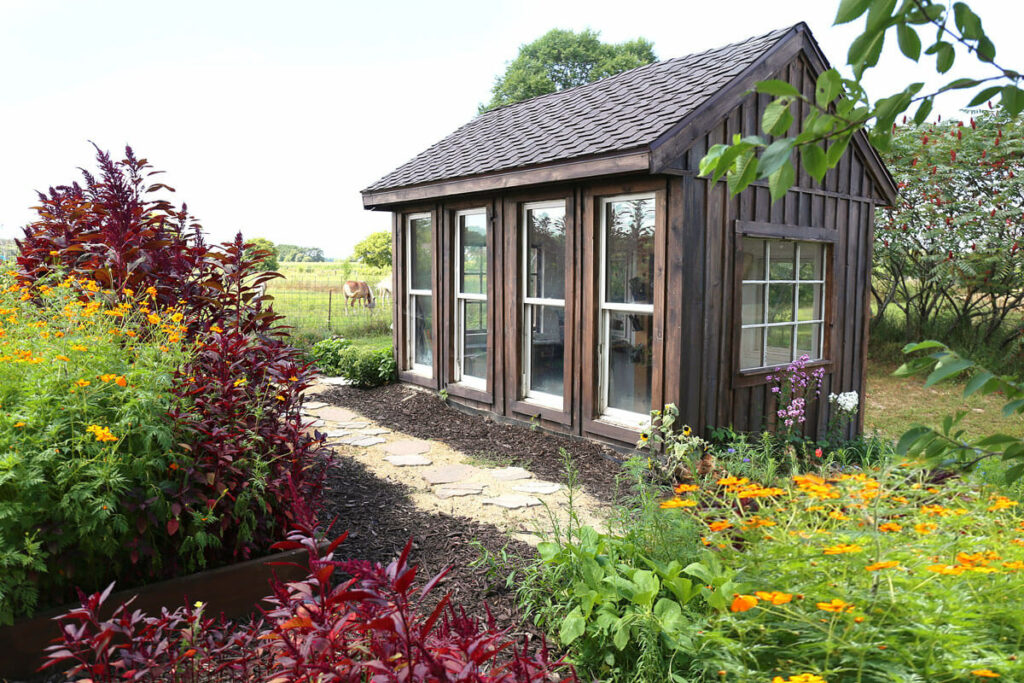 2. How might I use my shed in the future?
When you're poring over shed plans, consider not only your current needs, but how those needs might change down the road. A quality shed is a great investment, but you want to make sure you're investing in a shed that's going to be functional now and in the future.

If your kids are babies now, your shed may only need to hold a stroller — but what happens when they grow up to become active kids and teens, and suddenly your shed needs to hold bicycles, scooters, basketball nets, sports equipment, and a heap of outdoor toys?

If you're a brand-new homeowner, starting out with barely more than an apartment-sized barbeque and bistro-sized patio set, you can pretty much guarantee the amount of "stuff" that needs storage is going to double or triple over the coming years.


3. What size (and style) of shed will suit my property?
Just because you're dreaming of a spacious double-door shed with upper-level storage doesn't mean it's going to jive with your neighbours … or your homeowners' association … or your local by-laws.

Your shed, in fact, is often someone else's business, so you need to make sure you've got the green light before you purchase building plans for a shed. Be careful about set-back requirements (how close to your property line you can build) and height restrictions (no one wants their neighbour's shed towering over their house, no matter how great it looks).

When it comes to choosing the size and style of your new shed, consider how it will complement your home and property. A massive shed might technically fit in a tight area, but it could give your yard the impression of being cramped — just like how a tiny shed could look like a child's toy plunked onto a sprawling landscape.

Don't feel the need to match your new shed's style to your home exactly, with identical finishes and roofing, but it should complement the general style of your home.
It's fun to browse through different shed plans and see which ones tick all the boxes on your "must-have" list. Before you know it, you'll be strolling across your backyard and unlocking the door of your brand-new custom shed — and it will be worth the wait.
Could your backyard benefit from a quality shed with plenty of clever storage? Browse our shed plans to see what would suit your property, and then stop by your local TIMBER MART to chat with us about the project.