You might be wondering if it's really necessary to insulate and heat your garage. It's not an immediate part of your home – so it feels like it could be skipped… right?
Think about it this way. No one is going to want to spend time in a freezing cold garage or shed, which means it will become a quickly cluttered drop zone. Colder temperatures could also damage some of the items you're storing there.
Here are five things to keep in mind when it comes to insulating and heating your garage…

It extends your use of the space.
We've all been in garages that were so cold, you didn't need to store the beer in the fridge. Now imagine trying to paint a dresser or build a set of nightstands with your lips turning blue. Having a properly insulated and heated garage means you can use the space year-round – working, puttering, or just hanging out in total comfort.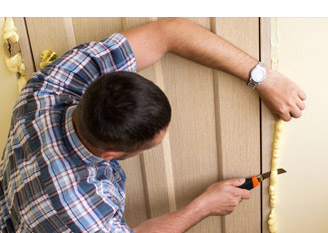 It has an affect on your home's energy performance.
Sure, there's a door separating your home from your garage – but it's not a force field. A drafty, improperly sealed garage could be sneaking cold air into your home all winter long. Even worse, the heat you're paying big bucks for could be slipping away beneath the crack of the door. Talk to us if you notice this happening in an existing garage, or if you want to prevent it from happening with a new build.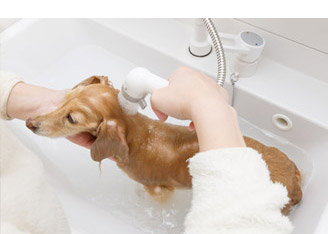 You may not have a choice.
Even if you don't care about a chilly garage, you still might need to keep it insulated. Ask us about your local building codes and we'll explain the specifics for your area. But keep in mind that any garage with plumbing is automatically required to be insulated, in case you're planning to install a utility sink for rinsing off paintbrushes or washing the dog.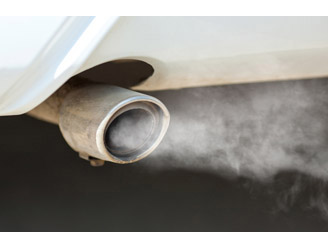 It keeps your family safer.
Insulation is not ALL about heat loss. It's a heavy-hitter and it affects more than just your energy bill. Whenever you have the potential of a running vehicle in a garage that's connected to your house, you need to have an insulation barrier to prevent the carbon monoxide from seeping into the living space. (You'll also need a self-closing door between the garage and the house.)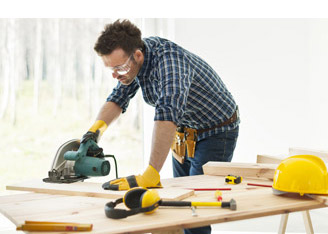 It cuts down on noise pollution.
Nobody in your house wants to hear you running the circular saw at 11 p.m. – even if you're "really close to finishing this project – just five more minutes." Having an insulated garage not only keeps you comfortable while you're burning the midnight motor oil – it cuts down on the whirrs, bangs and crashes everyone else has to hear.
***
We're here to help, so let us know if you have questions about insulating and heating garages. We'll make sure you get everything you need – and the know-how to install it quickly and easily.