Swapping out hardware is one of the simplest pages in the DIY playbook but it also has one of the highest returns on investment, so what are you waiting for?
Here are five spots in your home that could be instantly upgraded with new hardware: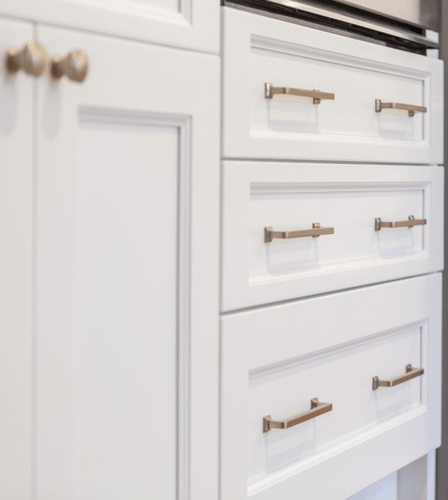 Kitchen
Homeowners will repaint and redecorate their entire kitchen, and often the only thing that remains is… the totally dated hardware on the cabinets and drawers. Hardware goes through style cycles just like everything else, and nothing dates a kitchen faster than '80s-style plastic drawer pulls or '90s wooden knobs. Along with, ahem, looking much better, new hardware in the kitchen can also make it a safer space for every member of the family. Elderly parents may struggle to grip older styles, and there are even new lines of hardware with antimicrobial and antibacterial properties to reduce the spread of germs.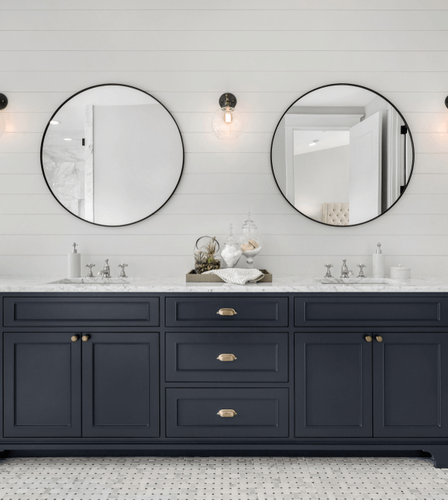 Bathrooms
These are one of the spots where hardware tends to hang around longer than it's welcome because, well, you just don't really think about it much. But your bathrooms deserve great hardware, too – and it's less costly than outfitting a larger room like a kitchen. Even if replacing, resurfacing or repainting your cabinets isn't an option right now, swapping out the hardware can dramatically change the look and feel of the space. See how you like the look of a darker knob for contrast against light cabinets, or check out different shapes and sizes – like oversized cup pulls or T-shaped knobs.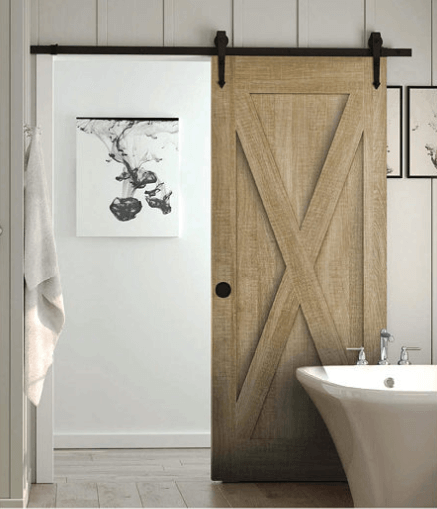 Doors
We talk a lot about the importance of painting your front door an awesome colour for curb appeal and adding the perfect hardware. But don't forget about your interior doors! Are they still rocking dented, dinged-up metal knobs from decades past? Treat them to an upgrade or swap the door out completely for a sliding barn-style door with rustic hardware, like these ones from Richelieu.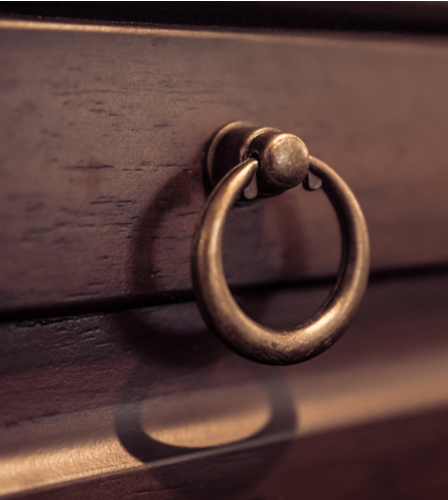 Furniture
No offense, but just because your dresser came from the furniture store with a set of plain round knobs doesn't mean that's the best look, right? What if you swapped them for hardware that made your heart sing, like antique-style drop pulls or ring pulls? Ultra-modern mirror door pulls or edge pulls? Or Swarovski Crystal knobs that sparkle in the lamplight?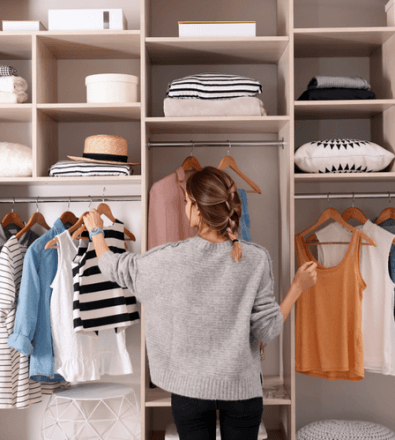 Closets
Having the right tools for the job makes everything easier, and your closet's job is to store your stuff in the most attractive, and efficient way possible. Take inventory and see what types of hardware could help you tame the contents, whether it's a scarf organizer, valet rod, drawers for organizing jewellery or decorative hooks.
*****
Looking for specific hardware upgrades or more ideas? Be sure to ask us and we'll share our best tips!