Ready to choose your dream garage plan? You must ask yourself these 3 questions first.
Garage envy: that feeling in the pit of your stomach when you spot a really great garage, and wonder for the millionth time why you bought a house that didn't have a garage.
So when it's finally time to make your garage dreams a reality, make sure you balance that I'm-finally-getting-a-garage excitement with some careful planning. After all, the results need to be worth the wait.
Whether having your own garage is something you've been wanting for years, or you're brand-new to the process, it's important to think each step through carefully.
Before you jump into choosing a set of garage plans, be sure to sit down, take a breath, and consider a couple of key questions…
1. What do I need in a freestanding garage?
Are you eager to build a garage because you want your vehicles protected from the elements? (Imagine leaving the house on a chilly morning and hopping straight into your vehicle, without having to scrape a frosty windshield or brush heavy, wet snow off the roof — ahhh, Canadian bliss!)
Will a one-car garage do the job, or do you have multiple vehicles you want to store indoors? Do you have a boat or RV that also needs to be stored? (Some TIMBER MART customers prefer to account for extra space within their garage, too — so it's not just wall-to-wall vehicles.)
2. How do I plan to use my custom garage?
Will you just be using your new garage for vehicle storage, or do you envision it as a place for custom storage solutions?
If you need it to play double-duty, you'll want to make sure to choose garage plans with storage space so you can install floor-to-ceiling shelving or rafter storage. There are so many creative organization solutions for garages these days — from PVC pipe slots for standing up your rakes and gardening tools to heavy-duty pegboards and hanging bicycle racks.
Don't forget about the opportunity to have your garage serve as a hobby room, too. Will you want to allot space for woodworking, auto repair, exercising, painting, pottery or music? Maybe a second-floor studio area will give you the bonus space you've always wanted.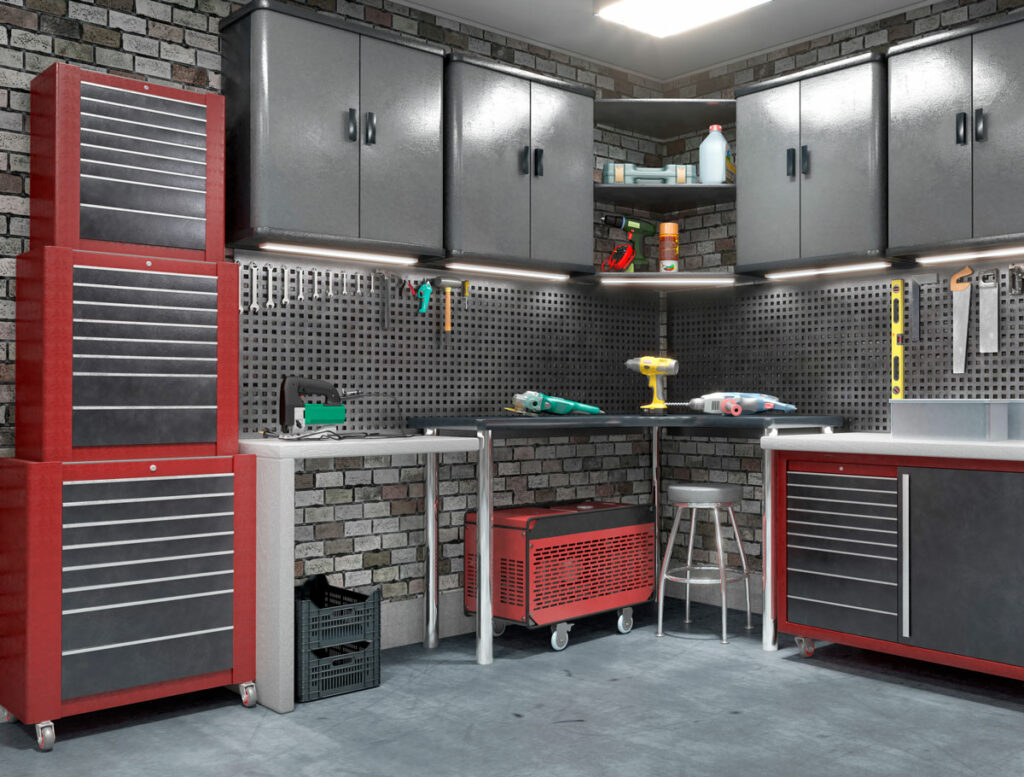 3. What am I looking for in a garage design?
We often hear from homeowners who are worried a new garage won't complement their home's design, but we assure them our huge assortment of garage plans means there's a perfect design for every home — and every property.
Whether you're looking for a tidy one-car garage that's less than 300 square feet, or a sprawling two-storey, multi-car garage with upper-level storage, we're eager to work with you to find a set of garage plans that provides exactly what you need. Imagine the possibilities!
Will this be the year you finally get the garage you've been wanting? We hope so. Browse our garage plans, and then pop into your local TIMBER MART today to chat with us about next steps.