Every time you open a cabinet or slide a drawer shut, you're interacting with the hardware in your home. But do you like it, hate it, or cease to really notice it?
Hardware is typically categorized by style — contemporary, traditional, transitional, eclectic, or functional — but sometimes it's not clear which style would best suit your home.
Is your hardware working hard enough for you, or is it time for a change? Let's take a look at some of the biggest hardware trends for 2019 …
Invisible Door Stops
Imagine swinging open a door and having it magically stop in exactly the right spot, before it crashed into the wall and leaves a dent — without a springy doorstop screwed into the wall or an old-school rubber stopper wedged under the door.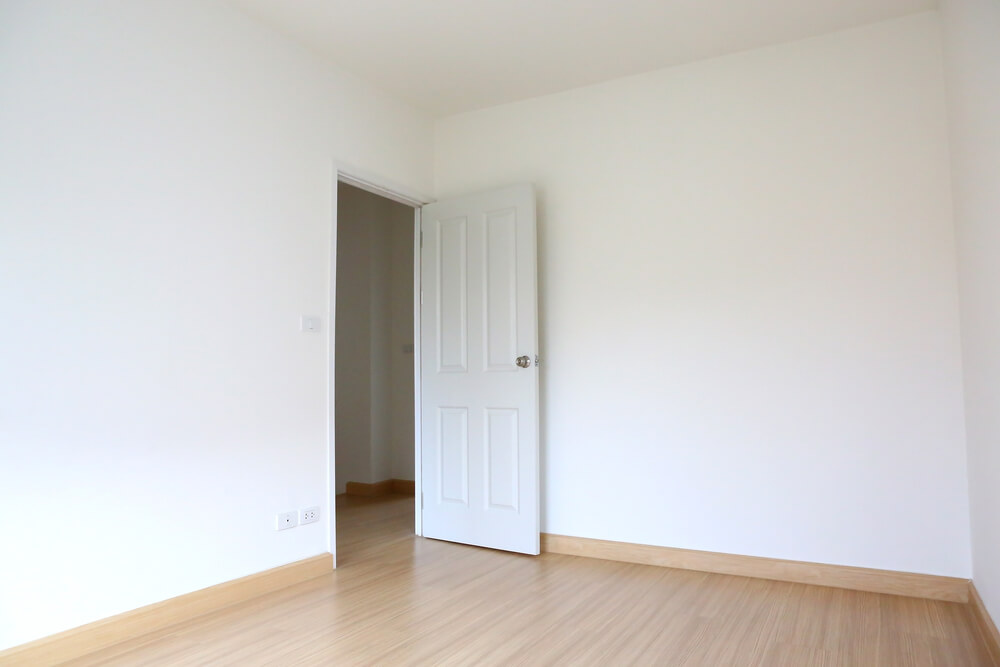 Richelieu's Fantom Magnetic Door Stop is undoubtedly the coolest way to stop a door with perfect timing. It's a flush-mounted magnetic door stop that comes in four shades — black, chrome, brushed chrome, or clear — but the finish doesn't matter much, since it's nearly invisible!
How does a door stopper work if you can hardly see it? Well, you secure a special rare earth magnet and striker plate to the underside of the door, and screw a small hole in the floor where you'd like the door to stop. The hole is for a polycarbonate floor insert that houses a zinc-plated steel pin. When the door swings over the floor insert, the strong magnet draws the pin up and stops the door from opening any further. Neat, right?
Industrial Hardware
These days, many homeowners are opting for sleek, functional hardware that feels like something you'd find in an industrial setting — like long wire pulls with clean lines, simple metal pulls with the slightest curve, and extra-slim pulls that are two or three times as long as more a traditional one.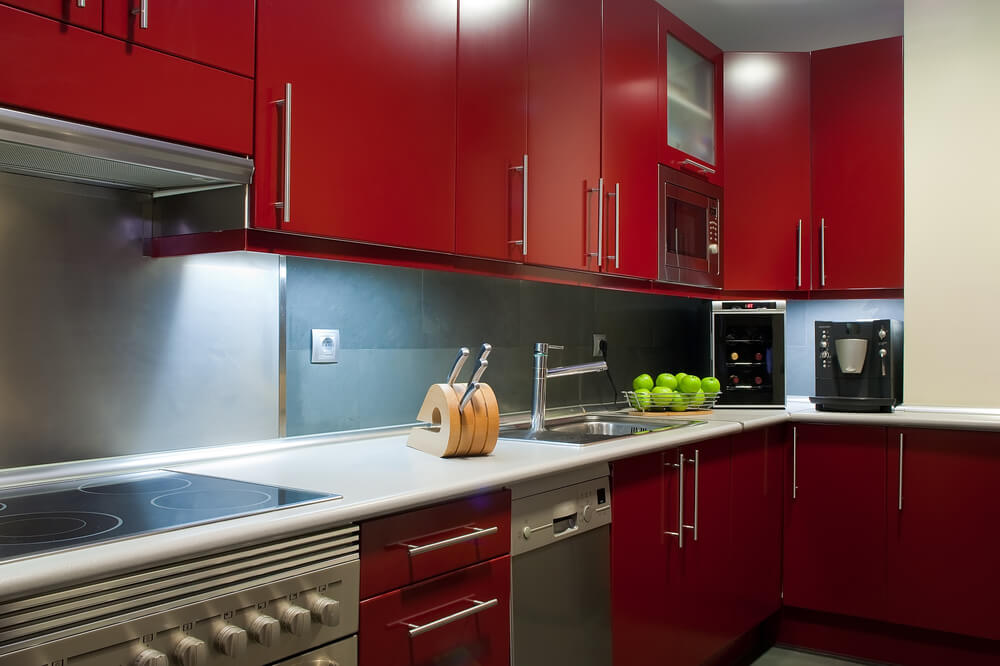 After years of plain white cabinets dominating kitchen and bathrooms, more people are choosing coloured cabinets with a strong presence, so simple industrial-style hardware is a popular choice. Picture matte black cabinets crisp brushed chrome pulls, or rich navy cabinets with the glow of functional brass pulls.
Rustic Hardware
Steampunk style isn't limited to clothes and accessories — even kitchens and bathrooms are getting on board! We're seeing plenty of homeowners moving towards rustic, eclectic hardware that feels reminiscent of the early 1900s, like pipe-inspired forged iron pulls and wrought-iron knobs straight out of the early industrialization era.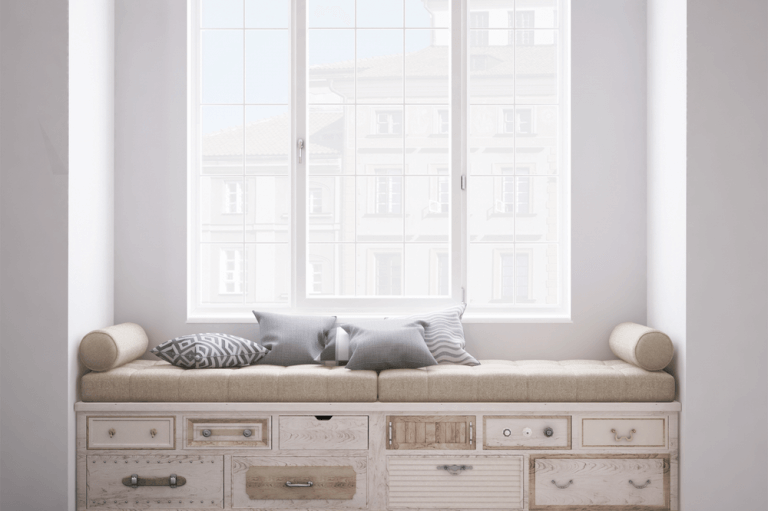 Some homeowners are combining old and new by choosing vintage pipe-inspired pulls with fresh, modern finishes — like a shiny aluminum rose gold or polished copper.
Of course, some homes are meant to truly rustic finishes — dark wood, iron, and leather — and those homeowners appreciate that we offer so many traditional metal pulls and embellished metal knobs that could have been plucked from an 18-century farmhouse.
Interior Barn Doors
We're very pleased the trend of installing interior barn doors is far from over. This is a look that works in so many different homes — from classic farmhouses to industrial lofts — and offers function as well as style.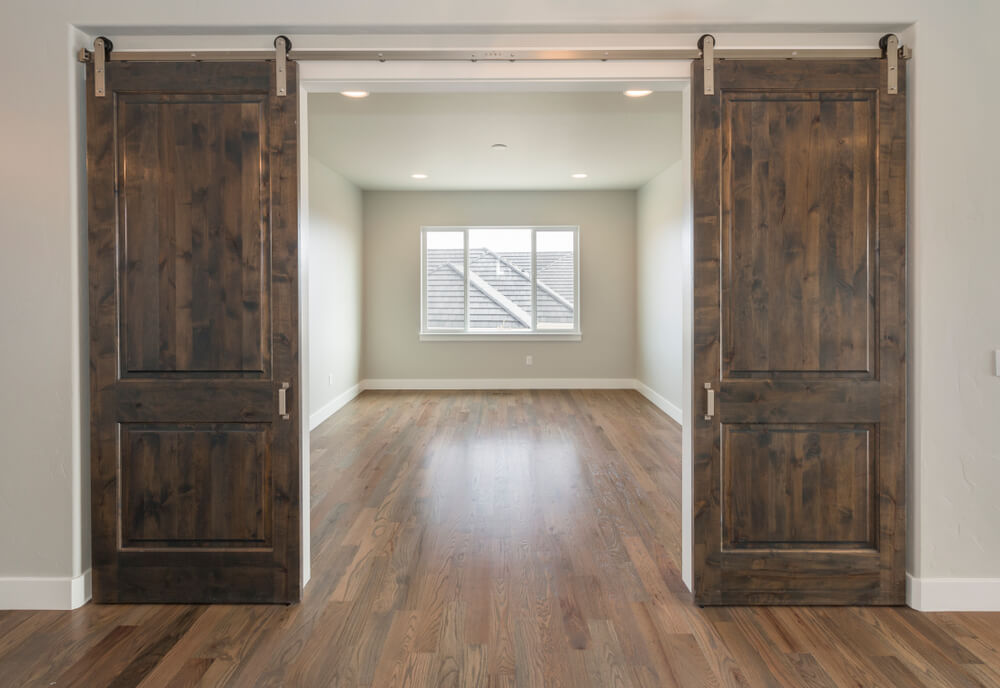 Interior barn doors are similar to pocket doors except much easier to install — no need to tear into walls. The doors can be made from beautiful reclaimed wood for a more rustic feel, or manufactured with shiplap for a modernized take on barn board.
The fun part of adding an interior barn door is choosing the hardware to suit your home's style, like a Zenitude Contemporary Barn Door set for a new-construction, up-to-date home with an emphasis on clean lines, or a horseshoe-inspired Cavalier Barn Door set for a casual, country-style home.
***
Questions about choosing the right hardware for your home? Please stop in and see us at your local TIMBER MART. We'd be happy to help you find exactly what you're looking for.