Your porch is the gateway to your home — the threshold every guest will cross to get inside. It's what people can see from the street, even if they're not invited in. It's a key part of your home's curb appeal, which matters whether you like it or not.
So if your porch is worn-out with chipped paint and loose boards, it's definitely time for an upgrade. From envisioning how you plan to use your porch to considering the type of maintenance it might need down the road, here are a few things to consider before you start building a new porch…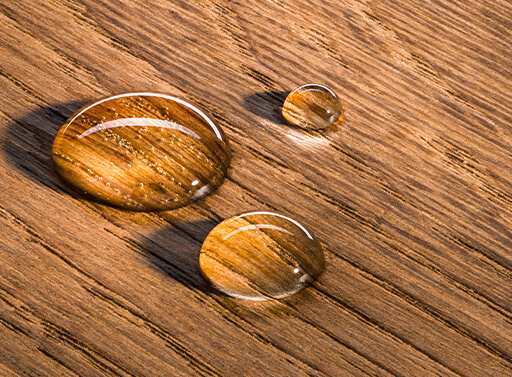 Think beyond the build.
No matter what materials you choose for your new porch, it's going to look spectacular that very first season. But what happens in the future, after months and years of rain, snow, sun, and daily wear-and-tear? Ask yourself how much maintenance you're willing to put in to keep your porch looking good.
If you're looking for a low-maintenance porch that's going to look great, year after year, consider building with a composite wood alternative like Trex. It has the beauty and warmth of natural wood, but it's made of durable recycled plastic — making it resistant to fading, staining, scratching, and mold.
Decide what best suits your home.
Porches can be small and effective entryways into your home, or they can be sprawling, wrap-around affairs designed for relaxing in a rocking chair and watching the sunset. It's all about what works best for your home and your lifestyle.
Before you jump into full porch-planning mode, think about what you really want — and what will look best for your home. After all, there's no point in investing in a massive porch with enough room to host a Victorian tea if you don't plan on spending much time out there, right?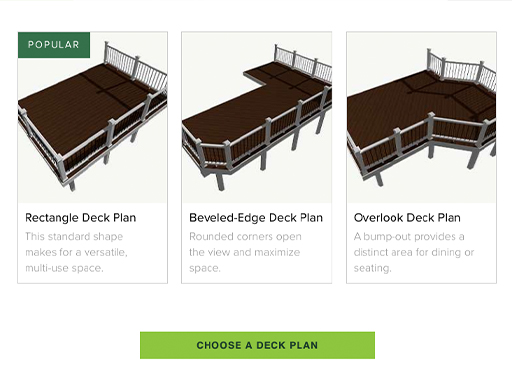 Design your dream porch.
When you're ready to bring your vision to life, use deck-planning software to figure out it can all come together. (Pssst! Porches are just decks that are attached to the front of your house — it's true!)
Trex has a free online tool where you design and price your new porch, right down to the estimated costs and a materials list. Start with a rectangle design, a beveled-edge design, or an overlook design — most porches will likely be the standard rectangle design — and continue on to select the exact size you'd like your porch to be.
Once you've chosen your substructure, it's time for the fun part: browsing decking colours! What will look best next to your home? A soft grey like Foggy Wharf or Gravel Path? A warm brown like Havana Gold or Spiced Rum? Or maybe a dark and dramatic shade, like Lava Rock or Vintage Lantern?
Rein in your railings.
Porches are usually far enough off the ground they're surrounded by railings, especially if there's more than a stair or two. Trex lets you mix and match from predesigned railings that match the colour of decking you choose — like crisp white composite rails paired with sleek black aluminum balusters.
Once you've finished making your selections, pop in your email address and Trex will email you a free Deck Starter Tool Kit — estimated costs, materials list, deck plan, and a list of retailers near you. Then there's nothing left to do except … build a gorgeous porch!
We're looking forward to chatting with you about your posh porch plans. Drop by your local TIMBER MART with any questions for us!