Sliding is the new swinging – when it comes to interior doors, that is.
There's nothing attractive about a pair of hinges, but sliding doors offer infinite options. Not only can you choose a beautiful aged palette-style door or crisply-painted shaker-style door, but you can customize it with handsome visible hardware that reflects your home's style.
Here are a few of our favourite suggestions for using interior sliding door hardware in your home.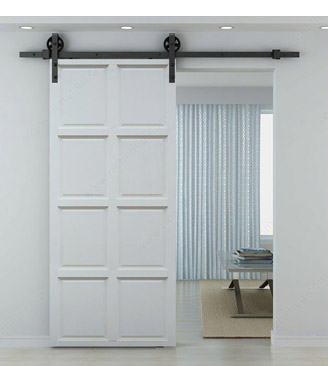 Rustic barn doors
Homeowners are loving rustic barn doors for enclosing living rooms and bedrooms, and the hardware is often the star of the show.
Onward Hardware's farm-fresh options include a train-style roller unit that looks like the iron wheel of a train – perfect for medieval or Victorian-style homes – a horseshoe-shaped roller mount for a cozy country home, and a simple stainless steel "Zenitude" strap for more modern homes.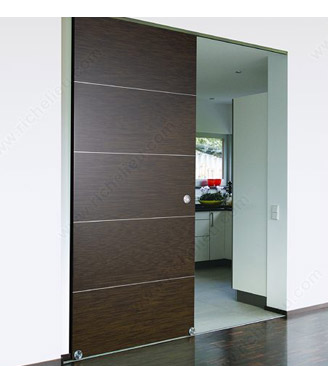 Modern sliding doors
Make a statement with a heavy glass sliding door suspended from stainless steel sliding door hardware, or choose the quiet elegance of a dark wood door sliding on ultra-quiet lower ball-bearing rollers.
For a truly stunning doorway, why not create a doorway that doubles as an optical illusion? Onward Hardware's MAGIC door system builds the sliding capabilities right into their sliding doors as well as the walls, which makes it appear that the doors are floating.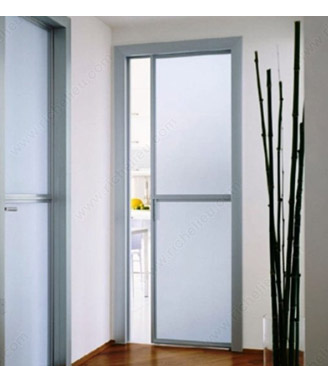 Pocket doors
Small spaces really benefit from these slim doors that tuck out of the way, and the soft-close mechanism on a sleek aluminum pocket door is a perfect choice for quiet spaces like libraries, spas, and offices.
When it doesn't make sense to have a set of French doors, double pocket doors provide the drama of beautifully-paned glass without intruding into the room and taking up space.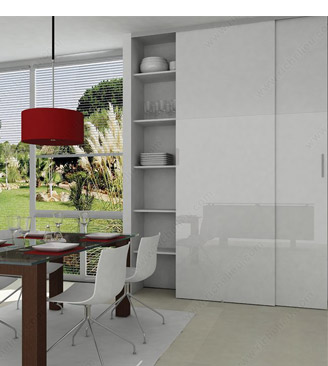 Doors for closets and pantries
More and more homeowners are opting for the simple elegance of a smoothly rolling set of hanging closet doors when they're designing or renovating a pantry or walk-in closet. They're also an ideal choice for concealing large built-in shelving without adding to a unit's footprint.
Onward Hardware's Telescopic toothed belt pulley set allows you to slide two or three connected doors simultaneously to the left or right using a single hand, if there is not enough space for a single wide door.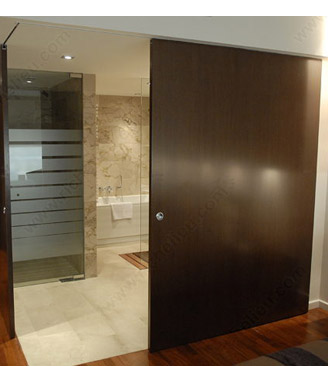 Concealed doors and panels
Sometimes the best sliding door hardware you can choose is a system that's not even visible.
Ceiling-mounted tracks for sliding walls are often used in commercial buildings to section off large conference rooms into smaller meeting rooms, but they're also used in many modern residences — including lofts and open-concept homes.
Concealed hardware for sliding doors means you can create a space that appears to have moveable walls, not doors. Simply slide the doors closed in order to make a space more intimate, or push them open to expand an area for entertaining