Just like the idea of using a rotary phone is outdated, many Canadians are moving away from corded power tools.
When you're working with cordless tools, you're free to move around with ease — no tangled extension cords getting stuck and limiting your movement. They're powerful, efficient and you can count on them to get the job done.
Sometimes people are skeptical to trade their trusty corded model for something cordless, so today we're breaking down the Top 5 myths about cordless tools …
CORDLESS MYTH #1: "There's no point in bothering with a cordless drill when every other tool is going to have a cord."
Your days of being tied to your workbench are limited, because you wouldn't believe how many tools are going cordless these days.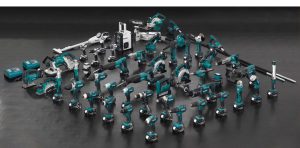 Makita listened to their customers and put together a lineup of cordless gear that includes sliding compound mitre saws, circular saws, reciprocating saws, rotary hammers, impact drivers, planers, sanders and even vacuum cleaners.
CORDLESS MYTH #2: "Cordless power tools have weak batteries and constantly need to be recharged."
Today's batteries are stronger and more long-lasting than ever. Makita chargers plug into any standard outlet and you can even get chargers that work in your vehicle. It takes seconds to swap out the one you're using and click it back into the charger.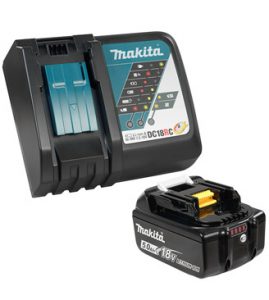 Even with a single battery, you wouldn't be waiting long. Makita cordless tools have some of the fastest charge-times in the industry. Many batteries charge as quickly as 15 minutes, depending on their voltage.
And don't worry about being left hanging when you're right in the middle of a critical step in the project. Makita cordless tools have battery power warning lights so you always know when you're getting low.
CORDLESS MYTH #3: "Each tool needs a different battery so you're always forced to keep buying them."
Nope. Makita knows it's more convenient to stick to the same batteries and swap them between your tools. In fact, certain newer models will actually allow you to use two older batteries without a battery converter, so you're not forced to buying a newer version.

You're also going to be surprised when you experience the life-span of a Makita battery. Their cordless tools have a new and improved battery protection system that provides over-discharge, temperature and circuit protection for enhanced performance, battery cycle life and overall battery life.
CORDLESS MYTH #4: "Cordless tools don't have the same force of corded tools."
That may have been true with the very first cordless tools, back when the idea of going cordless was brand new. But today's cordless power tools have the strength to get through any job.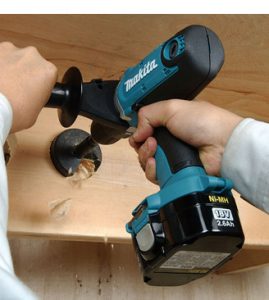 For example, Makita's 1/2" cordless drill/driver is made with metal gears and has 21 clutch settings to deliver more than 1,000 in. lbs of torque. This kind of power will rival any corded tools.
CORDLESS MYTH #5: "Cordless tools are too clunky because of the big battery packs."
In the past, the big complaint was that cordless tools were an extra workout for your wrists, arms and shoulders. The very first battery packs were heavy but the technology has come a long way since then.

Makita's cordless hand tools have a compact design and a shorter body length making them easier to handle. They also have ergonomic soft rubber grips designed to absorb vibration and feel more comfortable in your hands.
These cordless tools pack powerful motors for their weight and size. Stop by your local TIMBER MART and join the cordless revolution.