Interior doors define a space, reduce sound, help to control the temperature, and provide privacy, but they also add character to your home. While some doors blend into the background, others command your attention and complement your decor seamlessly.
Here's what to keep in mind when you're shopping for new interior doors:
Start with the basics: There are three basic types of doors, and the first step is figuring out the type you need. Do you want a standard all-panel door? Or are you interested in glass-paneled French doors? If it's a smaller space or closet with a tight entrance, a bi-fold door might be the best solution.
Choose a line: Once you know the type of door you want, go a step further and determine a style you like — and that fits with the vibe of your home. JELD-WEN Windows and Doors makes it simple by breaking it down into four categories: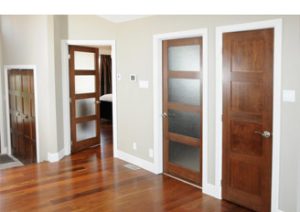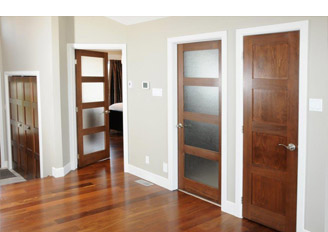 Jeld-Wen Stile and Rail – Photo Source: jeld-wen.ca
Stile and Rail Wood: These modern doors have an engineered wood core and premium quality wood veneer surfaces. They're a favourite with homeowners who crave clean lines and simplicity.

Jeld-Wen Madison – Photo Source: jeld-wen.ca
Moulded Wood Composite: These are the most popular doors and you're probably already familiar with them. They're affordable and classic, which makes them an easy choice for many homeowners.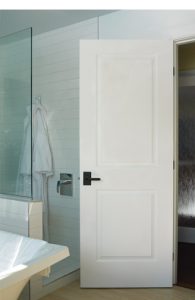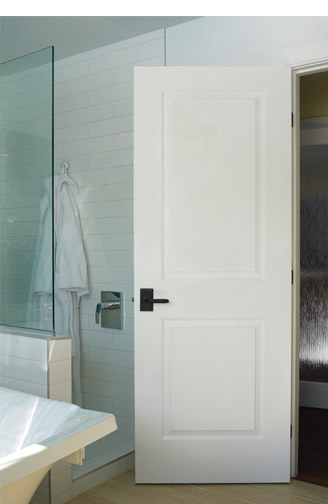 Jeld-Wen Executive Series Cambridge – Photo Source: jeld-wen.ca
Executive Series Raised Mouldings: These elegant doors have a European flair and are well-suited to traditional homes. They're pricier than moulded wood composite doors but add so much texture and interest to a space.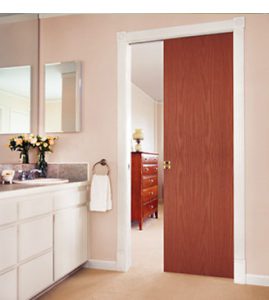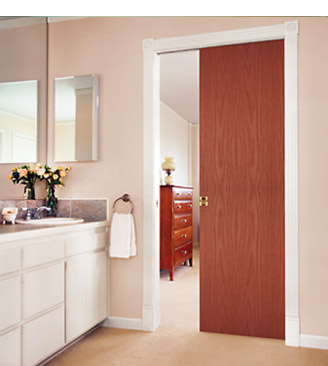 Jeld-Wen Red Oak – Photo Source: jeld-wen.ca
Flush Wood Composite: The smooth, flat fronts of these doors are quite a contrast from the other three styles, but they're easy on the budget and pleasing to the eye in a mid-century modern style home.
Bring in the details: While four-panel and six-panel doors are pretty standard, they're far from the only option. Shake panel doors are clean and modern with 16 different panel configurations, and there are even more varieties of classic Colonial panel doors. And while most people picture a standard 16-pane French door, you'll be blown away by the different arrangements of glass panes, panels and trims.
Customize it to your liking: The best part of ordering interior doors is that you can choose exactly what's going to work in your unique space. Do you love the look of wood grain or a smooth wood finish, or are you dying to splash some colour on those new doors? Make it easier on yourself by ordering them pre-primed.
Unsure about the best fit for your home? We're always here to help!