Building Supplies & Services
We believe in helping our customers from start to finish. We can help you design, install, and build.
At Pleasant TIMBER MART we work hard to earn your trust and be your top choice for all home improvement needs.
From siding to shingles and windows to lumber our professional team of experts are here to help. Come visit us, we have a wide variety of windows and doors to experience, allowing you to get a better idea of the what will work for you. With options from the standard vinyl to the elaborate copper cladding and everything in between, we can find the window to suit your project.
If it is lumber you are looking for then you're in the right place for competitive pricing.
Visit us today and ask one of our store professionals for expert advice! We're here for you!
Finishes & Paint
Our Interior Decor staff are well versed in paint application and will help you with colour choices and assist you in purchasing the best product for your application.
Your Pleasant TIMBER MART professional staff will offer you the best service around, they understand that selecting decor and finishes which reflect your personal life and style can be an overwhelming task.
We believe no project is too big or too small (from powder rooms, new builds to full-on renovations) they will help you create an interior for your home that is distinctly you.
To contact our paint specialist Sandra Smith click here.

Lumber & Building Supplies
Pleasant TIMBER MART is your home for all your quality building supplies. We have an extensive inventory of every product you will need to build your new home, cottage or renovation project.

Flooring & Trim
We carry the top brands of flooring and have a large selection of North American brands you can choose from! We also carry a huge assortment of trim to finish off your room.
Our flooring professionals will help you pick out those finishing touches that compliment your life, to make your house a home; just describe your space, your personal style and the feel that you are wish to capture. At Pleasant TIMBER MART we only want the best for our customers, so we carry the highest quality products! We have carefully selected products that are not only great to look at, but are durable and come in a variety of price ranges to fit every budget.
Our professional flooring installers have many years experience with all types of flooring, including hardwood, cork & laminate, ceramic tile, carpet, even leather installations!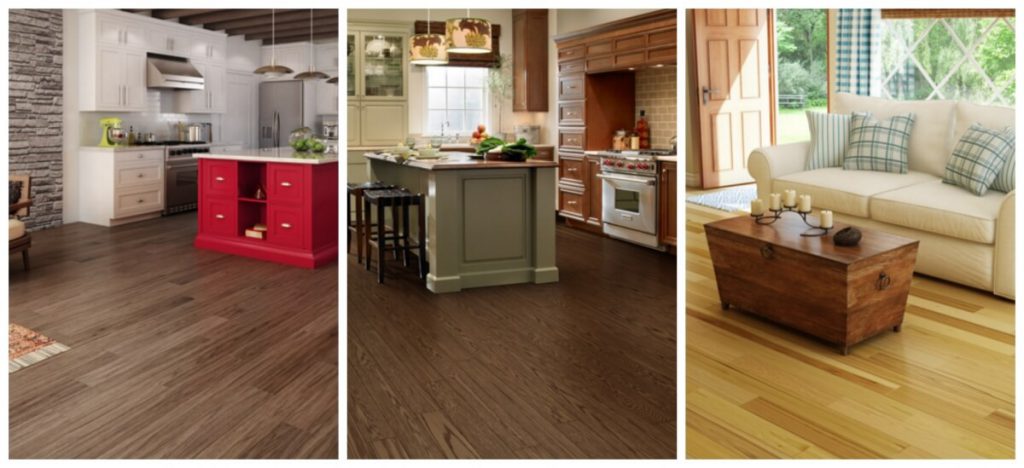 Plumbing
Plumbing has come a long way since the times of the Roman aqueducts and lead pipes. Plumbing was extremely rare until the 1800's when galvanized iron pipes were introduced and used through to the 1960's.
First was the soft copper with flared fittings and then came the rigid copper pipe and soldered fitting that most know today.
Currently, the most commonly used material is PEX (or cross-linked polyethylene) piping. Introduced in North America in the 1980's, it is used in approximately 60% of today's homes. It is quick, simple and easy to use. PEX is part of a water supply piping system that has several advantages over metal pipe (copper, iron, lead) or rigid plastic pipe (PVC, CPVC, ABS) systems. It is flexible, resistant to scale and chlorine, doesn't corrode or develop pinholes, is faster to install than metal or rigid plastic, and has fewer connections and fittings.
Blueprint Take Offs & Material Quotes
Pleasant TIMBER MART can create a material list "take-offs" from your blueprints and offer advice on your idea and products. Saving you time and money on selecting required building material to complete the job including; 2×4's, plywood, shingles, siding, nails, etc. What ever the material, what ever the project your Pleasant TIMBER MART service desk can make your project go easier, quicker and cost you less.
For blueprint take offs and material quotes please contact our estimating team: Paul Deveau, Julien Boudreau or Scotty Boudreau