Looking for a durable, versatile way to save on energy bills by increasing your home's energy efficiency? Rockwool insulation is made from premium stone wool and can boost indoor comfort by improving a building's thermal and acoustic performance, retaining heat, and absorbing sound. With an R-value of 4, Rockwool insulation is hydrophobic, so it won't absorb moisture or water, and once dried, it maintains its original R-value.
Compared to fibreglass insulation, Rockwool insulation creates less risk to health and safety during installation. It exceeds fibreglass insulation performance for sound and fire, has less harmful environmental impacts, and can be cleaner to install. Termite problems? While these pests love foam insulation, the fibres in stone wool cut them, so they tend to leave it alone.
When selecting insulation for your home, you might be wondering what the differences are between Rockwool insulation batts and boards.
Insulating your basement or exterior walls? Rockwool insulation stone wool boards are rigid panels that can make an excellent and sustainable alternative to fibreglass insulation. These thick, solid stone wool insulation boards are perfect for insulating large areas of exterior and basement walls because their fire-resistance adds additional minutes of fire safety, and their water-resistance allows wall systems to breathe. ROCKWOOL ComfortBoard rigid insulation comes in various thicknesses, and when installed alongside Rockwool ComfortBatt, can act as a great thermal break.
With ROCKWOOL ComfortBatt, bring the cost-savings and comfort indoors. Insulating walls, floor frames, and attic or loft spaces is one of the most cost-effective and efficient ways to keep heat out during the summer – and in during the winter. With built-in sound reduction and fire protection, ROCKWOOL ComfortBatt can be used to insulate a new home from scratch, or simply as a top-up in older homes to increase energy efficiency.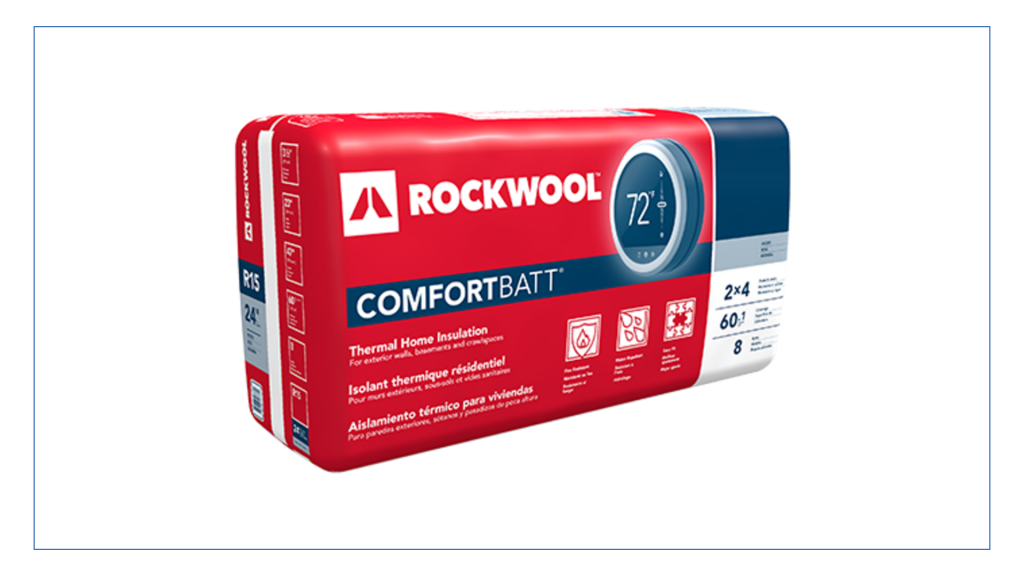 Whether you're considering renovating or retrofitting, Rockwool stone wool insulation boards and batts are an exceptional alternative to fibreglass that will cut your energy bills, enhance your comfort, and make the environment smile.