Plumbing

Reliable Plumbing Supplies
A burst pipe can do serious damage to your property and cost you a fortune in repairs. At Bowser Builders' Supply in Bowser, British Columbia, we sell a full range of plumbing supplies to keep your plumbing system running smoothly.
Pipe & Fittings
High-quality piping is important to any reliable plumbing system. We sell a wide variety of pipe and fittings to suit any project, including:
• PVC Pipe
• Sewer Pipe (CSA & Non-CSA)
• ABS Pipe
• Galvanized Fittings
• Copper Fittings
• Municipal Pipe Fittings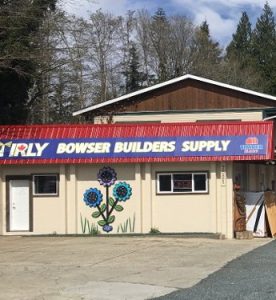 Stove Pipe
Providing plumbing pipes is only the beginning. We also sell stove pipes to keep your stove burning safely.
Fixtures
Upgrade your bathroom or kitchen with beautiful new fixtures. We sell modern sinks, toilets, and other plumbing fixtures for your home or business.
Tools
Plumbing is simple when you have the right tools for the job. Our tool department includes a wide range of plumbing tools for contractors or DIY enthusiasts.
Special Orders
If we don't have it, we can get it! Just ask a member of our staff and we'll special order any tool or component for you. We'll let you know as soon as it comes in so you can pick it up from our store. Delivery is also available.