Lawn & Garden

Healthy Lawns & Gardens
Keep your garden beautiful and healthy with gardening supplies from Bowser Builders' Supply in Bowser, British Columbia. We have everything gardeners need to maintain lush lawns and flower beds. You'll also find a wide selection of household essentials and cleaning supplies in our well-stocked store.
Gardening Tools
Gardening doesn't have to be hard work. We offer tools and technologies that make it easy to maintain a stunning garden. Our selection includes drip irrigation systems from Raindrip that help your garden stay lush and green in any weather. We also offer plastic and metal wheelbarrows to make gardening easy on the back.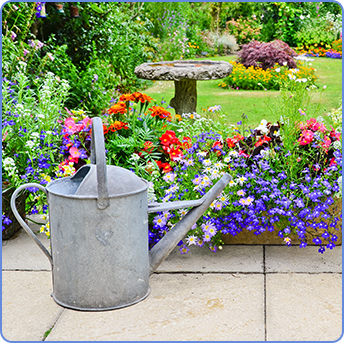 Hoses
A good garden hose is an essential tool for any green thumb. We carry a great selection of hoses and hose repair products.
Seed & Chemicals
Make the most of your property by creating a flourishing green space in your yard. In our garden center, you'll find grass seed, potting soil, and soil amendment products to ensure a thriving lawn and garden. We also carry garden chemicals for safe, effective weed and insect control.
The Garden Experts
If you need any help, just ask. Our team of green thumbs is extremely knowledgeable about gardening and lawn care. We'll guide you to the best products for your garden.