When you stand back near the street and give your house a once-over, are you pleased with how it represents you and your family? Or could the curb appeal use a little boost?
Here at TIMBER MART, we want to make it fun to personalize and primp your front porch. Painting is one of the easiest ways to add colour and energy to a space, and that's especially important for your home's first impression: the front entrance.
Here are five spots that could probably use a paint spruce-up. You'll be surprised by the difference a can of paint can make.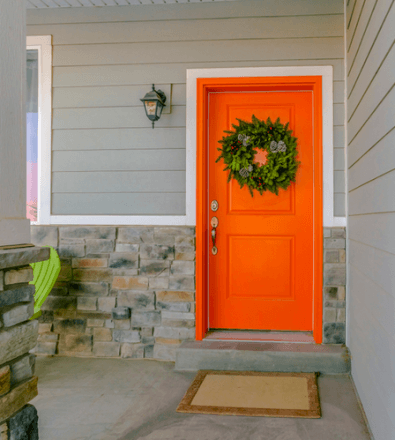 The Door
In a single afternoon, you can change the colour of your front door and give your house an entirely new look. Gone are the days when you need to match your front door to your shutters. Don't feel boxed in to blank beige, white, or brown. Front doors are getting bold and brazen, in shades of aqua, tangerine, and emerald.
The Shutters
Painting the shutters is far cheaper than replacing your siding, and it can significantly improve your home's curb appeal. Drive around a nice neighbourhood to see which colour schemes interest you, and what would coordinate with your home's style.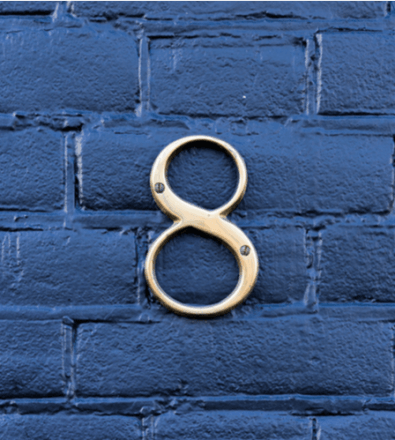 The House Numbers
If the metal surface is looking weather-worn, spritz the numbers with a few light coats of spray paint. White or cream numbers will pop against deep-toned siding or brick, and black or oil-rubbed bronze numbers stand out nicely against pale siding.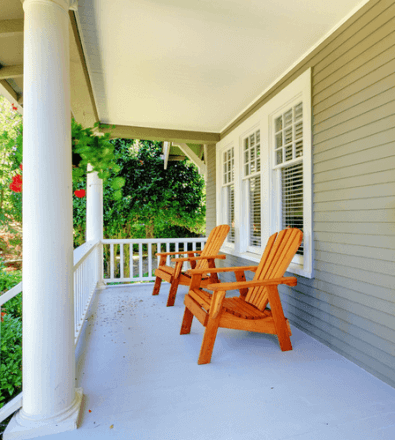 The Furniture
Even if you don't spend a lot of time lounging on the porch, furniture adds interest to the front of your home. But when was the last time you checked the condition of that set? Add a pop of colour by spraying wrought-iron furniture a fresh shade of clementine, teal, or cherry. Even plastic patio chairs and tables can be refreshed with a can of plastic-safe spray paint.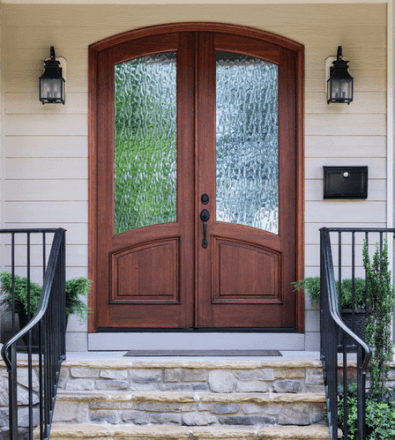 The Mailbox
If you still have home delivery, a mailbox update is an easy way to add flair to your front porch. Give it a fresh coat of glossy black, add some shine with metallic paint, or paint it an unexpected accent colour like coral or mint.
Happy painting!