Most people settle on a standard shower head. But once you decide to upgrade, you realize there's a world of adjustable sprays, steam, massaging jets, coloured lights and even waterproof speakers waiting for you in the shower aisle.
Since your shower is something you use every day, it's important to do a little research and find something that suits your needs, without paying for bells and whistles you won't use.
Here are a few things to keep in mind while you're shopping around for a brand new shower head…
The requirements: The average water pipe diameter is only about half an inch but some of the fancier showers require wider pipes for increased water flow. Do a quick check or ask a professional before you start shopping so you don't fall in love with something that requires an expensive retrofit.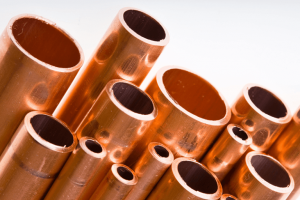 The configuration: When it comes to showerheads, size matters – the size of the person showering, that is. Think about the varying heights of everyone in your family. Standard wall-mounted shower heads can usually be adjusted to different angles but vertically-gifted homeowners sometimes prefer a top-mounted shower head that feels like a rainfall. If your family includes the very tall and the very small consider a sliding bar shower head that moves up and down along a wall-mounted base.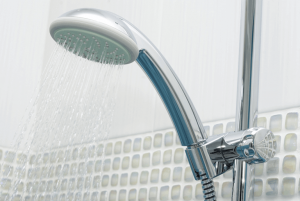 The spray: Everyone has their own preference from a gentle mist to a pounding massage. Some people enjoy an adjustable spray so they can savour a light, spa-light shower but still have the option to rinse their hair with a forceful spray.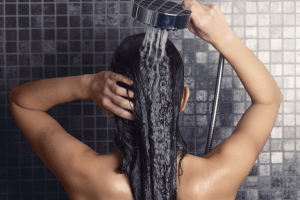 The finish: Shiny polished finishes are the norm but they require more work to stay spot-free and bright. If you're looking for a more low-maintenance shower head, try a brushed or matte finish.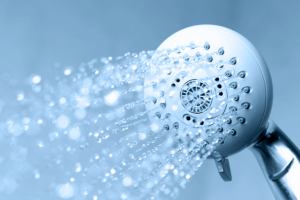 The extras: If you're going to be hosing off the family dog or trying to rinse the shampoo from a finicky toddler, you might want to consider a handheld shower head. Sauna fans love steam shower systems and tech-lovers geek out over the LED lighted shower heads and waterproof stereos that can give your morning ritual a modern makeover.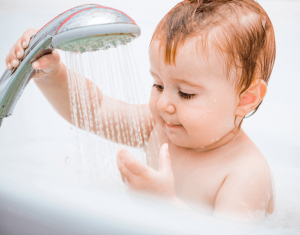 The water consumption: If you're conscious about your water use – or just want to trim your utility bills – you may want to consider an aerating shower head that uses air as well as water. You might pay a little more upfront but you'll save money every month by cutting down on your water consumption.
Happy shopping!