Whether you love the drama of a dark siding with pops of bright white trim or a classic neutral siding that remains quietly handsome year after year, it's all about what works for you. Siding covers the largest surface area of your home, so what kind of impression do you want it to give?
Of course, not all siding is created equal. Siding can loosen, leak, expose the inside of your home to the elements, and even fall off altogether. It can also look pretty awful in the process – fading under the sun's UV rays, discolouring after taking a beating from the weather, and generally making your home's curb appeal take a nosedive.
We're big fans of James Hardie® Building Products for a couple of important reasons. First of all, it's a purchase our customers can trust over the long term. All HardiePlank® siding and HardieShingle® siding comes with a 30-year non-prorated, limited transferable warranty – giving homeowners the reassurance they need when it comes to a major home purchase.
Along with being extremely durable and long-lasting, this siding comes in amazing colour and textures – and somehow manages to look so good, year after year, despite Canada's less-than-awesome weather conditions. We were sure it was magic, but we're assured it's actually just James Hardie ColorPlus® Technology. Multiple coats of climate-specific paint are applied and then the siding board is baked – yes, baked – to make sure it can stand up to Mother Nature.
Do we have your attention? Good! Here's a quick rundown on James Hardie®'s different varieties of siding to help you determine what's right for your home …
HardiePlank® Lap Siding: This strong, durable siding made from fibre cement is found on millions of homes across Canada for a reason: it's built to last. The HardieZone® System means your siding is engineered to meet your climate – whether that's rainy and warm B.C. or icy, snowy Manitoba. Choose from different textures and more than a dozen different colours hardiplank customize the look.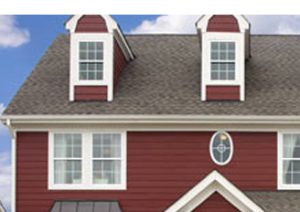 HardieShingle® Siding: If you love the look of cedar shingles but worry about rotting, cracking and splitting, you've got to see these classic shingles and panels – all of the authenticity with none of the hassle. Choose from straight-edge panels or staggered-edge panels as well as a variety of decorative edges.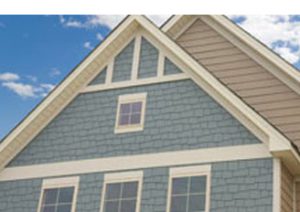 HardiePanel® Vertical Siding: If you're after the classic board-and-batten look, have we got a product for you! HardiePanel® Vertical Siding gives you the traditional good looks of vertical siding without the frustration of wooden vertical siding that's prone to rots and leaks. There's numerous textures to choose from, including a neat stucco effect.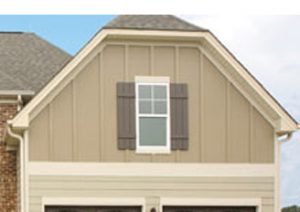 HardieZone® System (HZ5®): If you're in an area with extreme temperature fluctuations, this line of high-performance siding doesn't just perform well in the cold – it's actually engineered to excel in it. It resists damage from freezing temperatures, snow, ice, and moisture like a total rock star.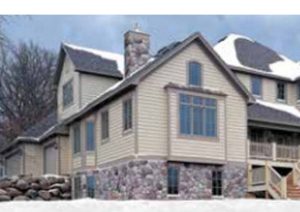 Once you've selected a type of siding, you can grab the HardieTrim® Boards necessary to finish the job, whether it's trim, gables, corners, fascia, windows, doors, column wraps, rakes, friezes, decorative trim or other architectural elements. Customize the thickness, the colour and even the texture of the tiniest details to get exactly the look you want for your home.
Choosing new siding is a big decision, but it's one that we're happy to help with. Come in and chat with us today if you have questions about choosing extraordinary new siding for your home.