Over the years, our garages have proven their worth as spaces to tinker with tools, keep vehicles and bikes protected from the elements, and store the many boxes of clutter we can't bear to give up.
But what if your garage could be turned into … a peaceful, productive home office?
Now that more Canadians are working from home full-time, they're hunting for ways to turn an existing spot into a dedicated workspace. Whether you're converting an existing detached garage or building a new one from scratch, we can't think of a more perfect structure to complement work-from-home life. You get the convenience of working on your own property, but the balance of having your office be tucked away in its own separate building – talk about a win/win.
Of course, a garage only works as an office if it's comfortable, so it needs to be properly sided so you're protected from the elements.
We partnered with our friends at James Hardie to chat about the decision-making process when it comes to siding a garage, and here's what to expect if this is a project you plan to take on …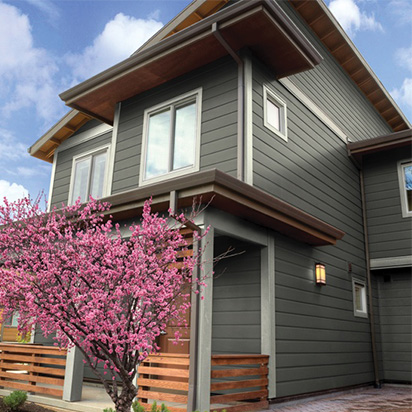 Choose a type of siding
While there are spots in the world where you can toss up any old structure and have it stand up to the weather, it's a bit of a different story here in Canada. We need buildings that are properly sided in order to stand up to the fierce sun, wind, snow, rain, and hail that comes our way.
While wood siding can expand, buckle, crack and mold, and vinyl siding installations often lead to water leaks, James Hardie products are made from durable fiber cement – designed to look great and stay tough for years.
Choose a style of siding
HardiePlank® Lap Siding is their most popular style, but HardieShingle® Siding gives you the timeless look of cedar shingles with the strength of a product that resists rotting, curling, and splitting, and HardiePanel® Vertical Siding has a board-and-batten feel to it.
But don't think you need to choose something that's similar to the siding on your home. A detached garage can rock its own unique look, and it's fun to mix and match styles.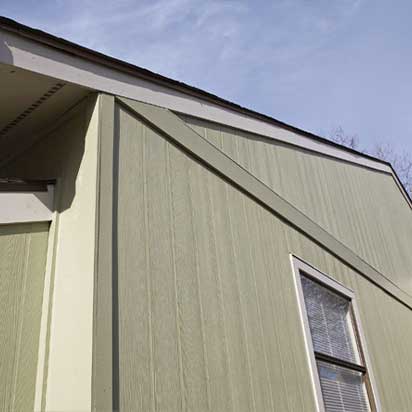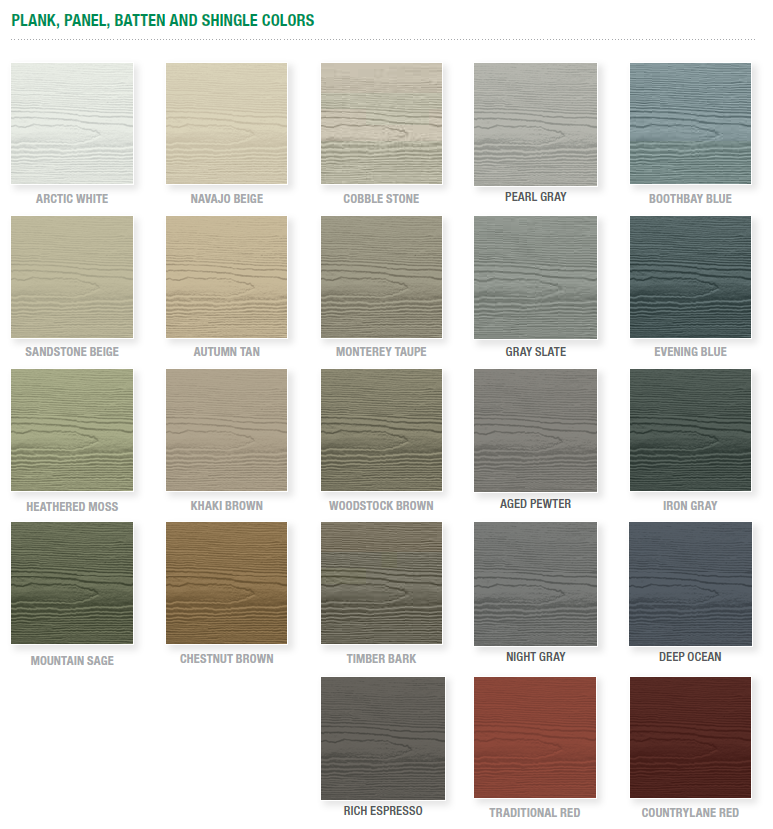 Choose a colour for your siding
This is where it really gets fun! Sure, you can try to colour-match your existing siding to one of the James Hardie colours – there are plenty to choose from – but it might be more visually appealing to choose something different.
What if you tried a white house with a deep green detached garage (try "Mountain Sage"), or a blue house with a striking charcoal ("Iron Gray") or rich red ("Countrylane Red") detached garage? The possibilities are endless!
Siding a detached garage can be a lot more fun than siding your entire home because the stakes are lower … and so is the price!
You can have fun choosing a texture and colour that you wouldn't necessarily choose for your entire home because a detached garage is a building all on its own – free to add a touch of brightness or whimsy to your newly converted home office.
Ready to chat? We're here for you! Stop by your local TIMBER MART to learn more about siding a garage.