How to install laminate flooring
Laminate flooring is a fantastic choice for many spaces because it's scratch-resistant and durable — especially important if you have children or pets.
It's also quite easy to install, and can often be placed right over your existing flooring.
Whether you're covering a cement floor, replacing grungy carpet, or upgrading from worn-out linoleum, here's what you need to know about installing laminate flooring …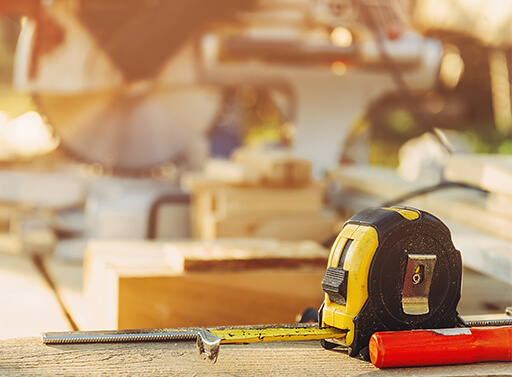 Round up the tools you'll need.
For installing laminate flooring, you'll want a rubber mallet, a tape measure, a table saw for making cuts (although a mitre saw is fine for everything other than the very longest cuts), and some flexible silicone sealant. If your flooring doesn't come with a pre-attached underlay, you may need to purchase a special foam underlay.
Remove any shoe moulding.
Use a small crowbar or a chisel to remove any shoe moulding. If you plan on reusing it once the flooring is installed, do this part carefully so you don't damage it.
Prepare the first plank.
It's best to start the installation along the most visible wall in the room. Laminate flooring uses a tongue-and-groove system, but the first row along a straight fall needs to sit flush. Use the table saw to remove the "tongue" from any part of the planks that need to be up against a wall.
Assemble your first row.
Keeping the tongue side away from the wall, assemble your first row. At the end of each plank, insert the end tongue into the end groove to click them together. Cut the final plank as needed so it fits neatly. Be sure to use wooden spacers between the planks and the wall to provide space for expansion.
Start the second row.
It's important to cut down the first plank for your second row so the joints are at least 12" apart. Use the table saw to cut it down so it's at least 8" long (or use a trimmed piece from the first row).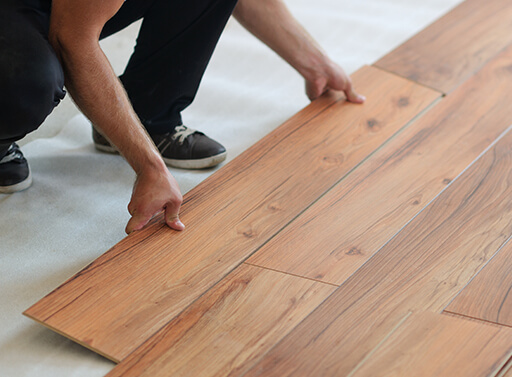 Get into the groove.
At a slight angle, insert the tongue side of the second-row planks into the grooves of the first-row planks and rotate them down to lock them in place. (You could also align the tongues and grooves, place a "tapping block" in front of them and knock them together using your rubber mallet.)
Keep repeating this process as you move your way across the floor — always ensuring your joints are at least 12" apart.
Install the final row.
When you're down to the end, remember you'll probably need to trim your final plank so it fits between the second-to-last plank and the wall. Cut it down to size and tap the joints closed, and then you can remove the wall spacers.
Fill the expansion space.
While it's true that you need to leave a space for the planks to potentially expand, you don't want a permanent visible gap for collecting dirt. Now's the time to apply your flexible silicone sealant all around the perimeter.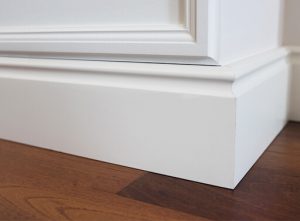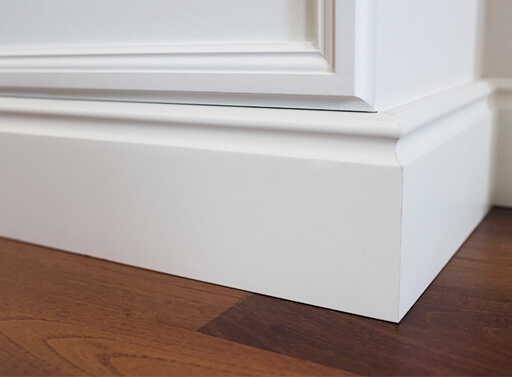 Add moulding and transition strips (if desired).
You can either re-install the moulding you removed earlier, or install new moulding. (It's best to use a brad nailer for this.) In areas where your new laminate flooring meets other flooring, install transition strips for a tidy way to tie them together.
With a bit of focus and maybe a friend to help out, you can breeze through your laminate flooring installation. Of course, we're always here for you and happy to help answer any questions. Pop into your local TIMBER MART today to chat about laminate flooring!