Because we live here too!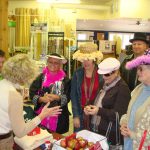 Special Initiatives
2009 Car Rally—Special Friends Fundraiser
On October 25th we held our very first Car Rally. There were over 20 cars registered. Between the entry fee, canoe raffle, silent auction (items donated by our vendors and community members), cash donations and the $4,000.00 timbrkids contribution we raised $9,670.00.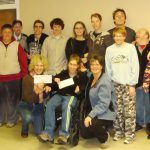 Why Special Friends????
The Special Friends Club provides activities and outings to teens and adults with developmental disabilities and special needs and gives respite to their families in our community. There are two programs offered to residents in Dufferin County; Erin; Hillsburgh and surrounding areas: Saturday program which runs September through June. Summer day camp which runs for 7 weeks throughout the summer.
Both programs allow the Special Friends to participate in community events, crafts, music, sports, games, cooking, gardening, therapeutic riding, life skills and field trips. At the same time, every family is free to enjoy a period of respite.
The Special Friends Club relies entirely on fundraising and donations to cover the costs of operating this creative program. The funds received from TimberKids and McKinnon Timber Mart will help fund these programs and allow the participants to continue their friendships and take part in activities that are generally inaccessible through any other means. Due to the high needs of the participants this funding will also offset the expenses incurred for specially trained staff and the special facility requirements of the group.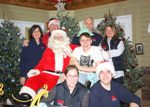 Pictures with Santa
For the past 21 years McKinnon Timber Mart has welcomed the community to a night of fellowship, refreshments and a free family photo with Santa. In 2015 we had over 110 families participate.
Santa told us that there were very few children on the naughty list this year. He was very pleased and looks forward to spending an evening with us again this Christmas.